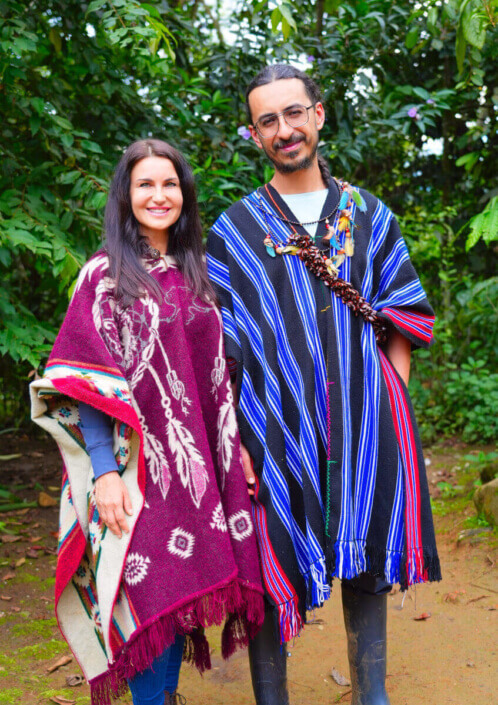 Sergio Henao
The healer Sergio Henao, a philosophy professor who now works and heals with the herbal medicine – the blessed Ayahuasca – for over 15 years.
He was personally trained by the Colombian-wide known Taita Mama Concha from the Kamentsa Biyá tribe.
He is particularly characterized by his gentle modesty and deep humility. According to his estimation, this healing art is about meeting the shaman of one's own soul so as not to lose oneself in spirituality or continue to seek answers in the outside world in vain.
Sergio Henao and our team, with extensive and proven levels of experience, take you into our care by providing you with personalized attention during the cermony, focused on your specific needs and purposes.
Jessica Greiner
Entrepreneur from Hamburg
I was very dissatisfied with my life for a long time. Experienced many strokes of fate, suffered from depression in my early 20s, found myself in toxic relationships, was on the verge of a burnout, was successful in my job, but found no meaning in my everyday life that made me feel it.
We can all free ourselves from inner blocks that hold us back from living our dreams. If you do inner work. I began my own transformation first through a yoga teacher training, then through four years of Buddhism study, then I learned about medicine, which finally took me where my intuition always wanted to go.
With Ayahuasca, the view of my own self changed. Now I focus on my heart projects, which include sacred medicine. All ceremonies are a flowing process for me and each participant. With my work I also want to provide education about this medicine in the western world.